At Forge Contractors, a bronze sculpture sits on a display stand against the wall in Greg Fix's office. The sculpture looks unassuming enough; it depicts two groups of people in business suits opposing each other in a tug of war. Below them on the ground is a large sphere with a rope, almost unnoticed. But for Greg Fix, President and Chief Operating Officer, this sculpture represents much more.
Greg began his career 25 years ago as an estimator after earning a bachelor of science degree in Construction Management. He quickly advanced into operations and then leadership. Greg admits that his inquisitive nature did not always fit well with the status quo "this is the way we've always done it." He knew the construction industry could do better. "I wanted to learn and absorb everything I could, which helped me advance at a faster pace, but in hindsight, there were occasions where I found myself in leadership positions I should never have been at my age and level of experience," Greg quips.

In 2008, Greg came across a bronze statue by Utah sculptor Jim Rennert titled "Business as Usual." In this statue, two groups of businessmen played a twisted tug-of-war, seemingly on opposing sides, but with the same goal – winning. "It spoke to me. Too many in the business world pull against each other in opposition, each intending to win," says Greg. To illustrate his business philosophy, he asked the artist to cut the sculpture in half and add a bronze sphere element as he had seen done by a client. In the edited statue, the men can be rearranged to pull in the same direction against the sphere, showing the two groups working together to accomplish a common goal.

Thomas Jefferson was right. "If you want something you've never had, you have to do something you've never done." In 2021, Greg founded Forge Contractors with partner John R. Miller. Forge specializes in construction management/general contractor (CMGC), design-build, and traditional (design-bid-build) delivery methods. In this new venture, Greg created a company where he could infuse every aspect of the company with his unique outlook and philosophy. "There is a different way of doing business at Forge; it's not us vs. you. We trust and rely on each other. That's what makes Forge different," explains Greg."
"At Forge, we believe in candid, consistent communication," Greg says. "It allows us to serve our clients and empower our employees better than anyone in the business." The philosophy at Forge is that the construction industry can solve problems more efficiently by collaborating with people and being open to understanding other perspectives; the outcome is an improved process and product. "Building a culture of collaboration and trust has worked well for us," remarked Greg. You'll be much better off if you have an environment where everyone can be heard and speak up. When employees feel supported and included in decisions, you'll walk out of a room with a better idea than you walked in with."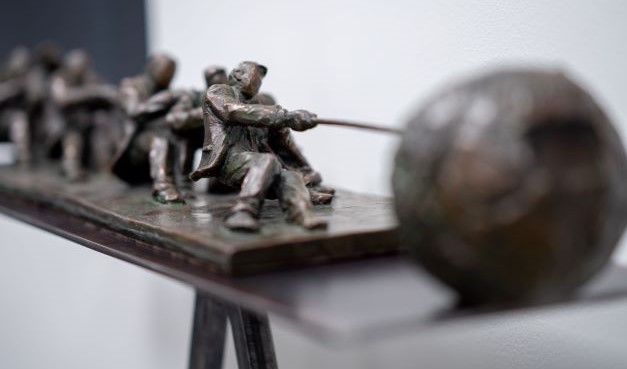 Forge currently manages over $75 million in construction revenue from commercial office, light industrial, tenant improvement, hospitality, multi-family, retail, and higher education projects. Forge Contractors has proved that following a more collaborative business model isn't only good for morale; it improves profitability. Seasoned developers, architects, and peers recognize and appreciate how Forge does business differently.  The company's philosophy intentionally reduces unnecessary bureaucracy to allow its employees to focus on the job and efficiently deliver the client's vision.
Today, Greg is much more satisfied with what happens at work. He's been able to build a healthy working environment from the ground up and created a new definition for "Business as Usual."
Forge Contractors wants to be your general contractor of choice. Contact us to discuss your next project.